Crypto Tech
Looking to open a new crypto exchange or add to your existing FX business?
ADENASOFT crypto solutions provides your crypto exchange with the all-inclusive turn key systems. Sign up to use our crypto white label solutions today.
OUR WHITE LABEL
SUGGESTION
ALL
Our all-inclusive systems offer trading platform, customer management, wallet, custody and more.
$0
Free White Label Services
Take advantage of ADENASOFT's free white label services for crypto exchanges. No obligation, try our free services now and decide later.
Liquidity
No more worries about liquidity.
We offer the best bid and offer spread comparable to that of top-tier exchanges with our shared liquidity pools. Liquidities are offered for both Spot & Contract.
Integration
Deposit/Withdrawal integration
We understand the need for tailored customization. Third-party integrations with third-party solutions including KYC, payment services are available.
Trading
Spot trading system
Derivatives trading system
Crypto liquidity
Open api
Index price from third party exchanges
Market trend watch
Trading symbol listing and configuration
Wallet
Crypto custody
Deposit and withdrawal
24/7 risk management
Token listing and configuration
Platform
Web application
Android application
iOS application
Activities
Promotion center
Referral system
Liquidity provider
Admin Center
Daily commissions
User data management
Orders, positions inquiry
Content management (notices, blogs, FAQ, promotion, guides)
SEO support features
Overall analytics and data download
Database synchronization
Language pack management
Mobile and web applications customization
Customer service
User Center
Open orders and trade history
Deposit and withdrawal history
API credentials management
Account security
KYC
Dedicated servers designed to optimize the usage levels for each client.
Distributed match engine to minimize latency.
Web
Android
IOS
OpenAPI
Websocket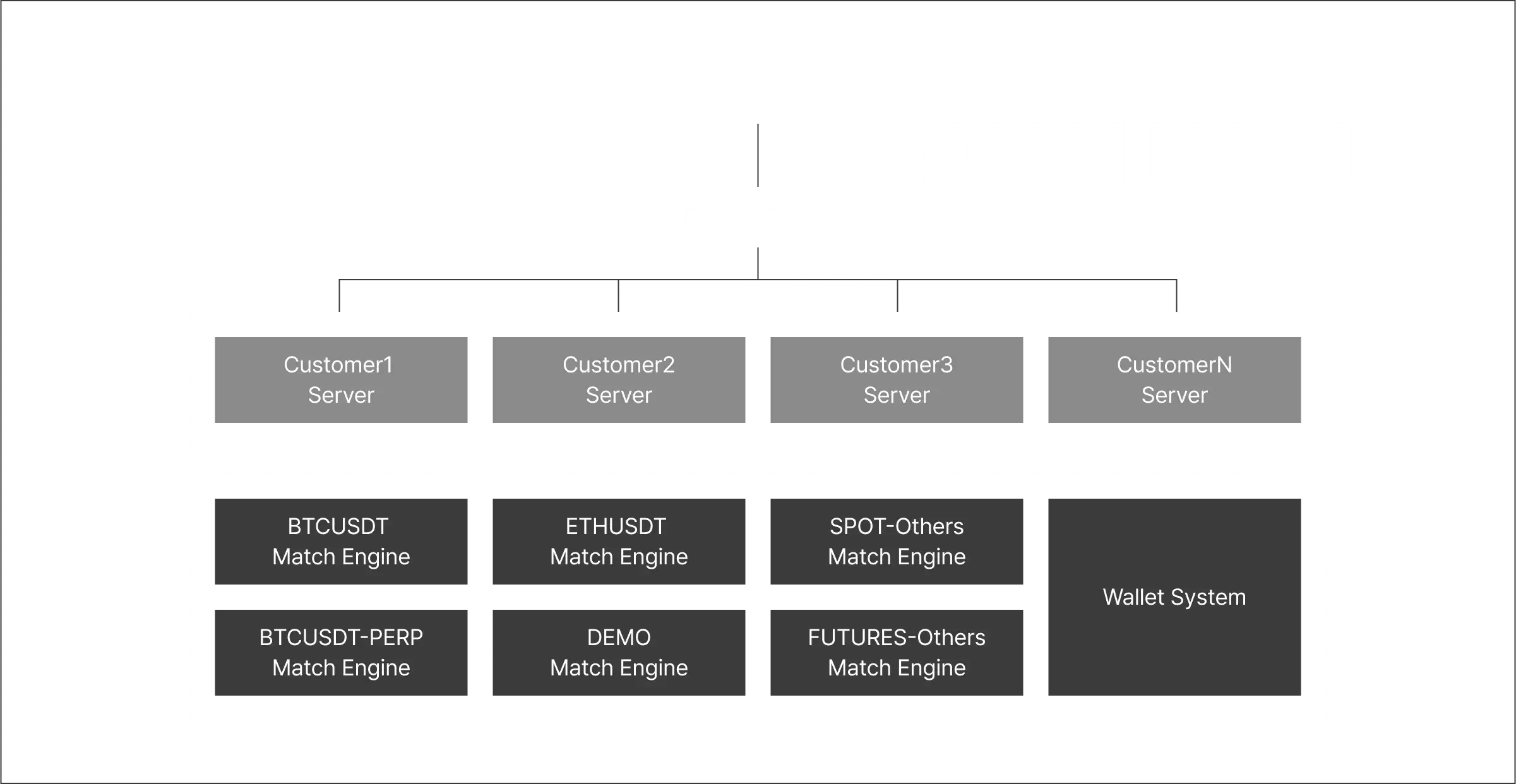 Crypto Currency Exchange
White Label
FAQs
Have a question? A source of useful information about our products and services.
Why the white label cryptocurrency exchange set-up cost is zero?
How does a white label cryptocurrency exchange work?
What do you need to set up a cryptocurrency exchange?
What is the maximum leverage for derivative trading?
How long does it take to set up a white label crypto exchange?
What kind of trade modules ADENASOFT offers on derivatives trading?
What is isolated margin mode?
What is cross margin mode?
What liquidity solution ADENASOFT provides?
What wallet solutions ADENASOFT provides?
What type of crypto trading are supported?
Can I list a new coin in the spot market?
Do I need a financial license to be an ADENASOFT partner?
How many languages does the white label solution support?
What type of marketing tools does the white label crypto exchange offer?
Does ADENASOFT provide mobile apps?
Want to know more about crypto exchange solutions?
Don't hesitate to contact us and we will respond within 24 hours.
©2023 ADENASOFT. All Right Reserved.